Episode 1 – Affiliate Oracle Review
Share with your friends below
What is Affiliate Oracle all about?
According to Oxford Dictionary an oracle is described as: "A person or thing regarded as an infallible authority on something"
And Affiliate Oracle by Adam Payne hits the nail right on the head.
He has been living in Japan since 2000 and as a former english teacher he has now become a full time video marketer.
His online course Affiliate Oracle is an in depth over the shoulder video course on how to succeed with Affiliate Marketing.
It's a beginner friendly easy to understand step by step guide showing you how to build an audience of people that get to know like, trust and then buy from you.
Who is it for?
Needless to say if you want to earn money in the long run.
Affiliate Marketing is great to start with because you don't have create your own products. You are promoting other products and get paid if someone buys through your link.
You don't have to provide delivery, payment, support, sales pages, etc. - the vendor has. Simply put, it's a huge time saver.
But it's more about helping people (your audience). More about providing value. Solving people's problems.
According to Adam his course is from beginner to pro level and and I can second that.
But you should have some basic IT knowlegde as you have to setup e.g. a WordPress site, installing plugins, installing pixels for tracking, etc.
Who is it not for?
You are looking for instant results. You are looking for the magic pill. You are looking for a get rich quick scheme.
If that's what you are looking for this online course isn't for you.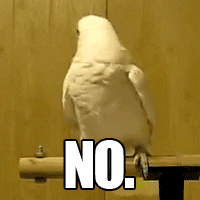 You have to put in the hard work first. It won't be an overnight success.
Affiliate Oracle Review Video
Watch the video below to get an idea of what you can expect
Pros
What I really like about Adam's course is his different approach. He's not telling you how to make the most money in the shortest time possible.
He starts with philosophy and why it's so important to treat people you would like to be treated.
If you are only chasing the money and promote every crap to make a few bucks people will know and remember.
He covers how to research the market, how to get into the prospects mind, what they are struggling with, how to find and decide whether a product is worth promoting.
This course is simply over delivering for this relatively low price.
Cons
Nothing is perfect but this course is close to 100%. It's difficult to find something to complain about.
In my opinion the section about finding your niche is somewhat short and you may struggle with finding yours. For this reason I've created a guide on how to go deeper with finding your niche / passion.
Another thing is website traffic. The Affiliate Oracle covers traffic but paid traffic only (via Facebook Ads).
How much does it cost?
Below is the funnel you will go through if you decide to purchase the Affiliate Oracle.
I hate funnels with a gazillon upsells and downsells. This one is straightforward and they complement each other very well. There are only two one time offers.
The Affiliate Oracle ($47) - FE
Adam shows you everything you need from start to finish. Philosophy, tools, niche, tracking, email marketing, traffic, etc. In my opinion a remarkable course.
The Conversion Point ($97) - OTO 1
Simply put, this is the Affiliate Oracle on steroids:-)
Adam covers in depth on how to double your conversions, how to get people to open your emails and how to get people to click.
An amazing email marketing course right at your fingertips.
YouTube Ads Mastery ($147) - OTO 2
As described above Adam is a full time video marketer. He solely focuses on YouTube. OTO 2 is a about getting extreme targeted traffic via YouTube ads.
It's a complete getting started guide and you will discover how to set everything up from scratch - the right way.
Adam shows you how to setup the video funnel and the complete pixel setup (an over the shoulder guide).
You get his scripts that convert and the only thing you have to do is fill in the gaps - a piece of cake. There's no need to ever appear on camera if you don't want to.
Learn how to master YouTube Ads by one of the best video marketer out there.
Well worth the investment if you want to save yourself a huge amount of time and getting laser targeted traffic to your site at the same moment.
Bonus
For The Affiliate Oracle Frontend
On my part: How To Find Your Niche / Passion
If you decide to get the Affiliate Oracle Frontend through my link you will receive my guide on how to find your niche / passion.
It's a pdf I've created especially for this course. It helps you to reveal your unique skills as an extension to Adam's course. It's yours for free.
By Adam: Crafting Facebook Profit Groups
This bonus video will take you through how to successfully run a Facebook group that helps build trust with your audience.
By Adam: Get My 5-Figure Case Study
This advanced video training will reveal a case study where Adam came 3rd in a huge JV competition.
Unlike others who teamed up, he did it alone bringing in $10,186 and promoted to a TINY list.
For The Conversion Point (OTO 1)
As an extension to Adam's course you will get an app to increase your email open and click through rates even further, if you decide to purchase OTO 1.
Email SAAS App
You are able to create self-destructing emails or adding scarcity timers with an initial URL and an expired URL once the timer has expired.
Furthermore you can add clickable images, buttons or YouTube Videos as thumbnails (also clickable). Tracking stats included.
Please note: you need access to your cPanel.
For the YouTube Ads Mastery (OTO 2)
If you also purchase the OTO 2 you will get access to 2 membership sites.
Stocks and Graphics Empire
1000's of graphics and videos whenever you want. Ready to download with more being added monthly.
Different categories including:
animal graphics

background elements

business elements

food videos

firework videos

people graphics

and many more
Audio Wizard
There are 100's of tracks and the tracks are updated every month.
You will find:
background music

audio loops

multi genres of music

and many more
Conclusion
There is so much information out there on how to start an online business, how to do affiliate marketing. But it's really difficult to find a system you have everything in place and is easy to understand.
Especially if you are a beginner because you have no idea where or how to start. Lots of questions will come up.
What should you focus on? What to do next? What do you when you are stuck? How do you get people to your site? How do you earn people's trust? How do you get people to click your affiliate link? What to write about in your emails?
And that's just the tip of the iceberg and that's why Adam called his course an oracle.
Starting an online business won't be an overnight success no matter if you are doing affiliate marketing or selling your own products. You have to do the hard work first.
However, if you build an online business around your skills, your experiences, your knowledge you are very good at, it's much easier to do. Because you love doing it compared to the typical 9-5 job you are normally not happy with.
Really ask yourself why you want to start an online business. Get your why and you can rely on it everytime when you are stuck.
Then you can invest in the Affiliate Oracle to get a remarkable step by step guide showing you how to build an audience of people that get to know like, trust and then buy from you.
Testimonials
-Logan Badger
I got "The Affiliate Oracle" from Adam and went through every bit of it (and it took me close to 2 hours or more) your mileage may vary.
It is very precise and gives you points of reference as far as choosing the right products (some are free) and also the right order to put them in place.
It also recommends the correct ones that do the job correctly, and it will save you many hours of headaches.
-Ted Cook
If you want to create an affiliate marketing business that can grow more and more successful the longer you work at it, the most important hurdle you have to overcome is building "trust" in the minds of your audience.
I've bought several courses and products through Adam over the past few years now. Why?
Because I trust him. He took the time to build trust with me (and his other customers)...
I don't always buy, but I ALWAYS take a look when Adam recommends something. Isn't that exactly the type of influence you want to have with your audience?
And in The Affiliate Oracle, he'll share why and how to do that in your own affiliate business as well.
-Garry Baker
Before I got access and went thru Adam's "The Affiliate Oracle", I thought here we go again another training on how to do "affiliate marketing" … I said to myself, "why bother with another one because it's all be said before on this subject…"
And guess what that's true it has all been said, but not by Adam and not with his approach which you will discover quickly is a bit different … and unique … and works, because he does this stuff for a living…
It's already shown me a few things I didn't know and changed my mind on a few things I thought I knew.
I wrote this testimonial, so you too can experience this refreshing take, not to mention detailed case study on how to do and be successful at affiliate marketing…
-Stuart Stirling
Top work again Adam! Any new-comer to affiliate marketing who is looking for a simple, proven method will love your Affiliate Oracle course. 
Everything is laid out in a very easy-to-follow fashion.
Make sure you clear your cookies first.
Otherwise you won't get my bonus(es) if you have been cookied before. If you don't want to clear your main browser's cookies just install a second one.
Finally just click the button below:-)
Questions?
If you have any just let me know by putting them in the comments. I'll do my best to answer.
Share with your friends below