Episode 2 – Green Roads CBD Oil Review
This is my Green Roads CBD Oil Review.
I will talk about the brand, what CBD is per definition, the pros and the cons, what it costs, etc.
Let's dive in.
Who Are Green Roads?
In a nutshell a CBD distribution company located in Florida and was founded by Arby Barroso alongside pharmacist Laura Fuentes in 2011.
The long version is Green Roads formulates OTC (over-the counter) products with organic blends of natures own remedies. All products infused by their licensed pharmacist.
They are providing Natural & Holistic Products to over 3500 Stores in all 50 States.
Green Roads World won the the Cannabis Business Awards 2018 as the best CBD product 2018 and is the leading expert in manufacturing CBD in the industry.
CBD Definition
CBD is, as you probably know, a phytocannabinoid discovered in 1940 and can be taken into the body by smoke (by inhalation of cannabis), vapor, spray and by mouth.
Pros
CBD has many benefits and you can use it for relieving pain, reducing anxiety and depression, alleviating cancer-related symptoms, etc.
Healthline has a solid blog post about that.
And there are even more health benefits like treating Dravet syndrome and Lennox-Gastaut syndrome (LGS) or to decrease the amount of seizures.
Cons
Most of the side effects like being tired, having trouble to sleep, nausea are mostly related if you are taking too much.
It can upset your stomach if you don't tolerate the carrier oil too well.
CBD is also quite pricey in the long run.
Who Is It For?
If you are suffering from
pain

anxiety

inflammation

insomnia

arthritis

stress

depression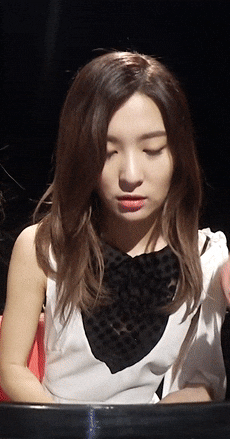 Please bear in mind that CBD helps many people but has not been evaluated by the Food and Drug Administration.
Therefore no CBD company won't make any claims about their products.
Who Is It Not For?
Frankly speaking you are thinking this will eliminate your suffering completely.
Green Roads CBD Oil Review Video
Green Roads' CBD Oil Range
Here's a quick overview of their available oils.
| | Size / Volume | |
| --- | --- | --- |
| 100 mg | 15 ml | 7 mg / ML |
| 250 mg | 15 ml | 17 mg / ML |
| 350 mg | 15 ml | 23 mg / ML |
| 550 mg | 15 ml | 37 mg / ML |
| 1000 mg | 30 ml | 33 mg / ML |
| 1500 mg | 30 ml | 50 mg / ML |
| 3500 mg | 60 ml | 58 mg / ML |
Then they have pre-filled dropper for on the go use.
| | Size / Volume | |
| --- | --- | --- |
| 23 mg | 1 ml | 23 mg / ML |
| 33 mg | 1 ml | 33 mg / ML |
| 50 mg | 1 ML | 50 mg / ML |
| 7 x 23 mg * | 7 x 1 ML * | 23 mg / ML * |
* That's the Daily Dose by Green Roads and are 7 pre-filled dropper (one per day)
General Types Of CBD Oil
There are 3 different types available on the market.
These are:
Full Spectrum
This contains CBD and terpenes & cannabinoids (e.g. CBG, CBN and trace amounts of THC, <0.3%).
You get the 'entourage effect' meaning the cannabinoids & terpenes are working all together in synergy.
The full spectrum can trigger a positive drug test.
Broad Spectrum 
This one contains CBD and any range of cannabinoids & terpenes but zero THC.
-> Green Roads offers Broad Spectrum oils.
Isolate
There's nothing but CBD - that's why it's called isolate - and it's best if you are sensitive or getting drug tested.
Recommended Use
According to Green Roads you should place 0.5 ML – 1 ML under tongue for at least 30 seconds before swallowing.
This relates to all oils.
The first 2 ones are for beginners, if you are new to CBD.
If you've never tried Cannabidiol before this is the way to go, because you can get a feeling if it's right for you in general.
You can always take adavantage of the higher dosages later on.
100 mg
$26.99
For Beginners
350 mg
$64.99
Medium Size
According to Green Roads the 550 mg is the top seller but already pricey.
From then on, as you can see, the oil gets quite expensive.
550 mg
$84.99
The Top Seller
1000 mg
$162.99
For Serious Support
1500 mg
$209.99
High Dosage
The 3500 mg is the strongest sublingual CBD oil they have & is for you if you need a very high dose, like for pain management.
Again, this is anything but cheap.
3500 mg
$420.99
The Flagship Product
And finally the Daily Dose prices.
23 mg Daily Dose
$6.99
For on-the-go use
33 mg Daily Dose
$9.99
For on-the-go use
50 mg Daily Dose
$11.99
For on-the-go use
Are Their CBD Oils Safe?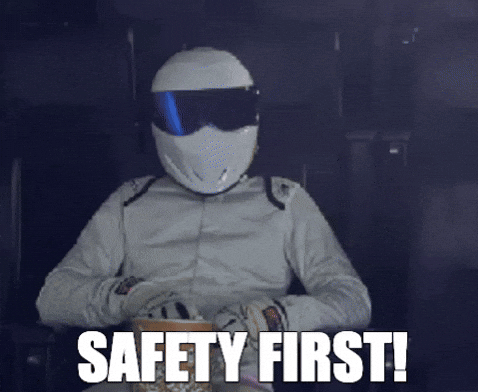 As for any CBD product you buy you should always look for certificates of analysis (COA) from a third party lab.
The products should always been tested on pesticides, solvents and heavy metals (look for ND for not detected), to validate the claims the company makes.
Have a look here for the latest COA for the 100 mg product.
Green Roads' hemp is organic grown and produced in America as you can see in their infographic here.
To answer the question, yes their oils are quite safe.
Pros
Green Roads' CBD oil products work well for most people, so it's worth trying it yourself

They have discount for veterans and family members

Green Roads have their products tested in depth by a 3rd party lab

Their hemp is organic grown and the CBD is processed in the US
Cons
Everything has a drawback so does their CBD oils.
for some people the taste is gross.

dealing with their customer service can be frustrating

pricey

some customers report bad dropper quality
Grab Your CBD Oil Here
If you have made the decision to get Green Roads CBD oil, you can use the following button.
Frequently Asked Questions
Does CBD get you high?
No, it doesn't. CBD works to have to opposite effect and not the psychoactive effects of THC.
Will I fail a drug test after consuming CBD?
You will not fail any drug tests since these tests do not detect such low levels of THC (as stated in their FAQ)
Are terpenes the same as CBD?
Terpenes are quite similar to cannabinoids, and they are actually secreted from the same part of the plant.
What's the difference between CBD Oil and Hemp Oil?
CBD oil is extracted from cannabis plant and contains Cannabidiol.
Hemp oil is an extract from seed and contains no CBD.
Here's an article by Wellandgood describing that a bit more.
Conclusion
Green Roads has a solid foundation and is a well established brand you can trust.
Their CBD oil helps many people (this is something I found in my research) and I hope it does the same for you.
I'm slightly suprised at the full star reviews, because there is no product on this earth which is perfect.
100% is an illusion.
But if you've tried literally every single medication out there without having success, Green Roads CBD is definetely an alternative you should consider taking.
It can help you with your pain, anxiety, depression, etc.
On the other hand you should know that it can happen, that a CBD product works for a person and if you take it, it doesn't work at all.
CBD is really an individual journey with trial and error and you shouldn't give up if you don't get the results the first time.
Except for the common side effects (you normally get by taking too much) it can quite pricey in the long run.
I hope you found this Green Roads CBD Oil Review helpful.
If you have any questions, let me know in the comments.